The Story of the Journal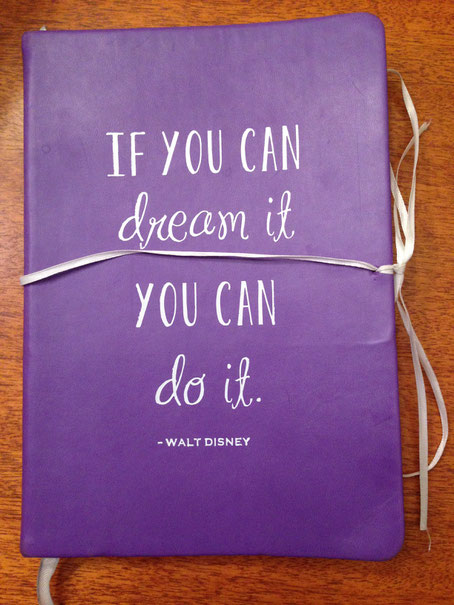 The Journal
    My graduation from college, birthday and Christmas all fall in the month of December. To celebrate, my sister had flown back to Denver from Phoenix, where she has lived since 2010. 
    We went out to eat with family at my favoirte restaurant, an indian place in Evergreen, CO. We were here where my sister gave me the journal. A simple 8"x 10", purple, leather journal. (Pictured on the left). She had poked holes in the front and back cover and woven a ribbon through so it could be tied closed. Inside she has written a short note of well wishes. 
   I had intended on getting myself a journal for the trip so that I could record all of my memories. My grandma had done this in her early 20's when she lived in Mexico City as a Spanish major. She told me, "So much will be happening, if you don't write   everything down you'll forget it all before you even come home." And she was right.
        But in the chaos of final exams, getting tourist visas, packing and booking last minute flights I had completely forgotten to get a journal at all. I was so relieved and excited when Natalie gave me this one before I left. Otherwise, I wouldn't have several of the vivid memories I do now.
What Natalie Wrote
"Stephanie, I thought I would write you a little welcome note in what I hope you will use as your journal to document what you couldn't quite capture in a photo or video on your amazing adventure to Egypt and beyond! I'm not only so incredibly proud of you for busting your ass to get through college so quickly, but also with such great honors! You're definitely making this ASU girl look like an even bigger retard than usual...if that's even possible. But I sincerely hope you have the time of your life! You've always been so much more adventurous than me and I'm so excited for you that all of these dreams are becoming reality. You definitely deserve all of this. I can't wait to see and hear about all of these adventures!! 
Always and Forever!!
Nahutal