Denver to NYC
            Took off from Denver on a delayed flight at 12:30AM. The most sleep I could have gotten was 3.5 hours but some wicked turbulence coming into New York mixed with a deflating neck pillow and some very noisy flight attendants (also mini Eminem rocking his beats by Dre next to us) I got, maximum, probably an hour and a half of sleep.
            When we landed, sore and tired, we went to two separate help desks to find terminal 4. It was about a quarter mile walk (outside) from where we landed at terminal 5. When we asked the woman at the help desk where to go she said,
"Do you have coats?".
Confused by the question I responded, "No, just luggage we need to store."
She then told us, "No, I mean you are going to need coats, you have to walk outside to get to terminal 4."
We told her "Oh we're from Colorado." To which she laughed and agreed we would be fine and gave us the directions to the terminal.
     Luckily the baggage storage guy was really nice and we got to store both my carry on and backpack, and Nate's carry, on all day for $14. When we asked him how his morning was going he said, "You're not from here are you?" Clearly exchanging pleasantries really isn't common for New Yorkers. (Although they do earn you discounted luggage storage at JFK). 
            Next was navigating New York's subway system. After a few confusing moments of figuring out where JFK Airtrain met the subway, and how and when to pay, we got into Manhattan for just $7, 3 transfers, and no slip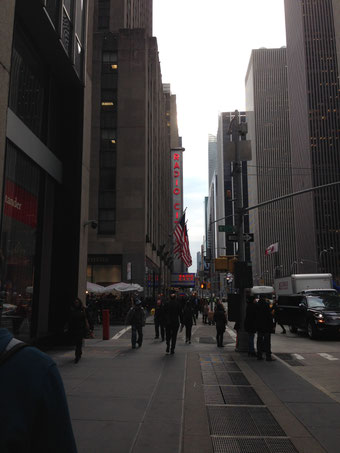 THE MOVIE
   ups. I was frankly surprised and very impressed with my navigation skills. It was interesting that Nate and I were the only white people on the subway until we got closer to the city. Not that I minded at all but it was just a new and interesting experience. Growing up in Denver, which I consider a wonderfully diverse place, I have never actually been the minority. 
        We arrived at 8AM to the 9/11 memorial, stopped for a chai at starbucks, and spent about 30 minutes walking around the pools and construction area of the new buildings and transport center. Out tickets were for 9AM which ended up being perfect because the museum was fairly quiet and we got to go through mostly by ourselves. I'm not sure how I felt about it. Maybe because I was trying to keep it together for Nate's sake or maybe because I wasn't seeing or hearing anything new. Growing up in a post 9/11 America we are bombarded with these images and documentaries. I got misty and all that, but I didn't cry. By the time we left it was packed with people, so we made the right call going there first. On our way out the security guard, who I must add was very unfriendly, yelled at me for sitting on the floor while trying to figure out the subway to upper Manhattan/Midtown.
            From 9/11 we went to time square where the weather turned and it started to rain. We hurried into the Hard Rock where I ate a mediocre veggie burger for $18. It was still cold when we got out at about 12:30. We walked up to central park, only briefly getting turned around. We saw 5th Ave, Trump Tower, and other iconic buildings and churches while we fended off the frigid wind and thousands of other pedestrians.
            Central park was rather small*...but we saw plenty of horse drawn carriages, ice skaters, and "The Rock", before heading back down Ave. of the Americans. The wind was at our backs this way so the walk was better but there wasn't much to see. We caught the "Red 2" back to Fulton where we got on the "Blue A" to the Harbor JFK Airtrain. Basically masters of the New York subway at this point. I really felt comfortable navigating the city and wouldn't be scared at all to come back.
            I was prepared for ass holes too, but other than the 9/11 security, everyone in New York was either minding their own business or nice. I'd like to think it's because I project so much positive energy and good karma into the world. Another interesting observation, there appeared to be very few smokers and homeless people in New York City. 
            The only minor hitch was upon returning to JFK. The boarding passes we had printed didn't scan. Of course we didn't know this until after we had stood in the security line. We had to go back upstairs to the desk to get new tickets printed. There Nate was told he had to check his bag because it weighted too much to carry on. That was all fine until we got to our gate and realized our seats were no longer next to each other.
            When we boarded we were 4 rows apart and on opposite sides of the plane. Nate's seat was good though because he could recline all the way in the last row. I however had the middle seat in the middle of nowhere. When I got there the women next to me was already complaining to the flight attendant, in Arabic, about the smell of the people in front of us. I was preparing myself for a very long flight... But it turns out this was just Nora. She told me, among other things, to title this section, "It began with applause" because everyone claps when flights land in Egypt. Apparently it's an Arab thing. Half way through the flight Nora traded me her window seat. She was fluent in English and Arabic because she was born in Syria but moved to New Jersey when she was 2. She was a teacher and had married an Egyptian man she met while he was getting his masters at NYU. She told me she had been to Egypt 10 times since 2009.
            Nora was very "New Yorker" but very nice. It was really helpful having her and an Egyptian man as my seat mates. (And I believe it set the tone for the rest of my trip). The food was a C, the turbulence was a D but the staff was all nice, the seats were big, and I slept for 3 or 4 hours. During the 12 hour flight I watched "Me, Earl, and the Dying Girl" which was adorable and sad. I also watched "Infinitely Polar Bear", about a dad with bi-polar disorder. 
           *Upon looking at a map of course we discovered that central park is, in fact, as big as people say. We had just neglected to explore long enough. It was so cold by this time I don't know that we would have wanted to anyway.